In this issue
Letter from CELA's Executive Director
This summer we celebrated a number of important CELA milestones.
We have welcomed 51 libraries from the province of Manitoba and completed the formal onboarding. We've been delighted by the response and encouraged by positive comments we have heard from both libraries and users across the province who now have access to CELA services. Included in this newsletter is an interview with one newly onboarded library about their efforts to reach out and support users with print disabilities in their community.
We're also pleased to have exceeded 1.1 million books, a combination of CELA titles and Bookshare titles, in our collection as of this summer. When CELA was established in 2014 the collection was just a fraction of that number. The growth in our collection has been supported by organizations like Audible.ca and the National Library Service (NLS) in the US and we celebrated the one year anniversary of both those collaborations this summer. Audible offers a selection of new and interesting titles to CELA each quarter and the titles have been hits with our users. Our exchange with NLS is ongoing and the books we regularly receive from them are often readers' favourites and are well circulated.
Exchanges with NLS and support from organizations like Audible.ca and Penguin Random House allow us to grow our collections while also dedicating funds to secure nominated titles from the various awards programs we work with. Canada is blessed with a rich literary community and many awards highlighting the best from writers across the country. Watch in September for the nominees from the Scotiabank Giller Prize short list, The Writer's Trust fiction and nonfiction prizes and the winner of the Stephen Leacock Medal for Humour. You can always check out our Awards Page to find the nominated and winning titles in accessible formats.
Happy reading!
Laurie Davidson
CELA Executive Director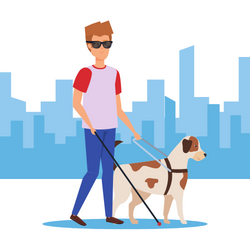 CELA Celebrates Disability Pride Month
In July we celebrate Disability Pride Month. And while our newsletter was on hiatus, our pride certainly wasn't. On social media we shared books from our collection written by authors who are proud and honest about living life with a disability.
There's a great selection of books for all ages in our collection. 
Disability Pride Reading List 1
Disability Pride Reading List 2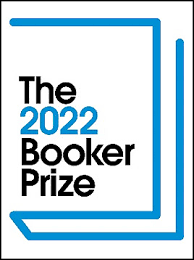 Literary Awards Updates
The Booker Prize which recognizes the best novel written in English and published in the United Kingdom or Ireland announced its long list in late July. The shortlist will be unveiled on September 6 in London, and the winner, who will receive £50,000, will be announced on October 17.
The long list includes:
Nightcrawling by Leila Mottley, the youngest author ever nominated for a Booker. She began writing Nightcrawling when she was 17 and it was published before she turned 20.
Glory by NoViolet Bulawayo. Glory is an anthropomorphic tale inspired by the unexpected fall by coup, in November 2017, of Robert Mugabe. Bulawayo is a Zimbabwean author and the first Black woman from Africa to become a finalist for the Booker Prize
Trust by Hernan Diaz which was named one of the most anticipated novels by the New York Times.
Find these and other nominated titles in our collection. 
The 2022 Aurora Awards, which recognize the best Canadian science fiction and fantasy literature, announced their winners in mid August. The finalists are nominated by members of the Canadian Science Fiction and Fantasy Association. Congratulations to:
The Stephen Leacock Awards announced their 3 finalists in August and will reveal the winner on September 17, 2022. Congratulations and good luck to these authors.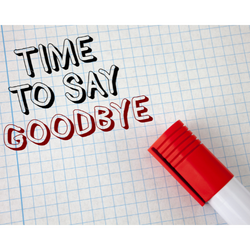 Farewell to one of our own
If you have called our Contact Centre and needed a bit of extra special service, there is a good chance you might have spoken with Jennie. For 9 years Jennie was the Supervisor of Contact Centre Operations helping our users get registered, find books, and solve problems. She was a friendly and steady support for the team and our users.
It's with mixed emotions that we wished Jennie well this summer, as she headed off to a new position with APSEA in the role of Mentor for Children/Youth who are Blind or Visually Impaired. We're delighted that she will continue to advocate for the needs of people with print disabilities in Atlantic Canada and we think APSEA is lucky to have her. Thankfully we know she still reads our newsletter so we will take this opportunity to congratulate her and let her know we miss her!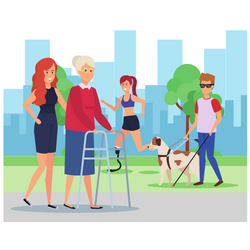 Do I need proof of disability to access CELA services?
CELA is committed to accessibility and as part of that commitment we want to reduce barriers to reading for people with print disabilities. To access CELA services, you must have a print disability as defined by the Canadian Copyright Act (a visual, physical or learning disability that makes it difficult or impossible to read ordinary print).
Patrons show this by self-declaring their eligibility when they register. We do not require users to submit a proof of disability or documentation to register for a CELA account.
So what is proof of disability?
A proof of disability is a document signed or provided by a professional with appropriate expertise who is certifying that an individual has a qualifying reading or perceptual disability, a visual impairment, or a physical disability that affects their ability to read printed works.
When would I need to show proof of disability?
While you don't need proof of disability, sometimes called POD, to access titles in the CELA collection, you do need to complete and submit a Proof of Disability form to access Bookshare titles.  Bookshare access is optional and like all CELA services, offered free of charge to patrons. All CELA patrons have access to more than 125,000 titles including books, magazines and newspapers. The Bookshare collection offers an additional one million titles. You can find out more about the Bookshare collection and what is required to access it on the CELA website.
To access titles in the Bookshare collection through CELA, simply fill out the Proof of Disability form, have it signed by an appropriate professional, and upload it during registration or in the My Account section on the website. Once we receive it, we will add access to the Bookshare collection to your CELA account. You will be able to search for, request, download and manage titles from the CELA and Bookshare collections easily in one space through the CELA website and your My Account page. And CELA manages the proof of disability process and ensures the privacy of your personal information.
If you have any questions, our Contact Centre would be pleased to help.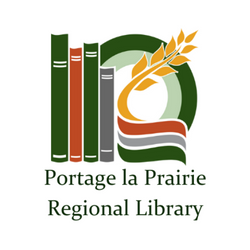 Manitoba Libraries Welcome CELA Users
We are delighted that, beginning this summer, all publicly funded libraries in Manitoba are now offering CELA services.  Earlier this month we got the chance to speak with Jen Kendall, Director of Portage la Prairie Regional Library about how the process of adding CELA services is going, and what it means for their users with print disabilities.
Jen has been in her position for a little over a year and prior to joining the Portage la Prairie library she worked in Alberta so she was familiar with CELA and well versed in the benefits of accessible services in the library. Here's an excerpt of our chat with Jen.
CELA: How are things going with the process of adding CELA to your library's accessibility services?
Jen: Great! We've had lots of signups which is encouraging. While Portage used to offer CELA and NNELS services, they were underutilized which tells me that we need to be intentional about promoting and marketing these services so that people who need them know that we have them.
Our staff have been fantastic. Many of them have taken the CELA training which helps them understand the need for these services, how to promote them and how to support patrons who use them.
CELA: What would you want your patrons/users to know about your accessibility services and the benefits CELA adds to those services?
Jen: We took some time during Covid to survey our users and to analyze and improve accessibility at the library. For example, we've just renovated the washrooms to be more user friendly and accessible. Like many people, we find that improving accessibility helps everyone – not just for those who were the original intended target audience. So, our plan is to continue to analyze and improve wherever we can.
Adding CELA services this year was great because it helped empower our users and meet a need that was a bit tricky for us after Covid. We used to have home delivery service facilitated by some fantastic volunteers. It went on hiatus due to Covid and it's been a challenge to restart. CELA gives our users with print disabilities a way to continue not just to get books delivered to their homes but get the ones they want and enjoy reading. CELA's automatic selection option really supplements our level of personal service.
CELA: That's the perfect lead-in to our next question. With so many digital services available now, especially after the early days of Covid, some people may not have been to the library recently. Tell us why it's a great time to visit your local library, even if you access digital services.
Jen: I think, post-COVID, we've all been craving ways to connect in person and libraries, especially in smaller towns or neighbourhoods, can be a real community hub. Folks who haven't been in a while could be missing out on great cultural events, book talks, movie nights. Libraries are a real reflection of our communities and a great place to meet your neighbours.
And as I said earlier, I know libraries like ours have really been evaluating their programs and services to meet the current and evolving needs of our users. Libraries have always had a lot to offer and I think that's as true now as it has ever been, maybe especially in the digital age. I'd encourage people to leave the comfy pants zone and come in and see what we have for you! (Although we always welcome comfy pants!)
CELA: Can you expand on what you want people with print disabilities to know about what they might find at libraries now?
Jen: I think they might be surprised at the variety of what's available and maybe more so about the library's willingness and commitment to make it a welcoming, accessible and valuable space for everyone. Libraries know that traditional print and traditional services don't meet everyone's needs. If there's a service or a resource we don't have that would meet a community need we will prioritize it. The trick is that it's a lot easier to do that if we know what people want and need. So I'd invite people to go visit their local library, explore what's available and talk to us about what you need. We really are committed to serving you.
Thanks Jen!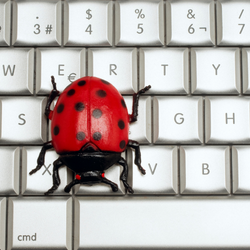 We're getting rid of some bugs
The story goes that in September 1945 Grace Hopper, a US Naval computer programmer found a moth inside a computer, wreaking havoc with some of the code. Whether that story is true or not is up for debate, but programmers have been working hard to stop bugs from messing with computers ever since.
At CELA we're dedicating more time this year to fixing bugs, setting aside time on a regular basis to review and tackle outstanding issues on our website. Recently you may have noticed that our date added filter is working more consistently as you move through pages of search results. Screen reader users no longer hear an empty edit field on many of our pages.
Not all our bug fixes will be visible to our users, but we do hope this new approach makes our website easier and more efficient to use. We will let you know when we've made adjustments and resolved bugs which may impact our users. And if you notice any bugs that need attention we would appreciate it if you would report them on our form.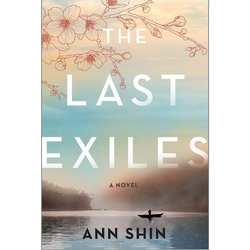 Featured title for adults: The last exiles 
An unforgettable saga inspired by true events, The Last Exiles is a searing portrait of a young couple in Pyongyang and their fight for love and freedom Jin and Suja meet and fall in love while studying at university in Pyongyang. She is a young journalist from a prominent family, while he is from a small village of little means.
Outside the school, North Korea has fallen under great political upheaval, plunged into chaos and famine. When Jin returns home to find his family starving, their food rations all but gone, he makes a rash decision that will haunt him for the rest of his life. Meanwhile, miles away, Suja has begun to feel the tenuousness of her privilege when she learns that Jin has disappeared. Risking everything, and defying her family, Suja sets out to find him, embarking on a dangerous journey that leads her into a dark criminal underbelly and tests their love and will to survive. In this vivid and moving story, award-winning filmmaker Ann Shin offers a rare glimpse at life inside the guarded walls of North Korea and the harrowing experiences of those who are daring enough to attempt escape. Inspired by real stories of incredible bravery, The Last Exiles is a stunning debut about love, sacrifice and the price of liberty
Read The last exiles by Ann Shin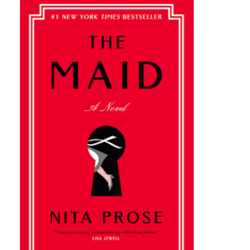 Top five books
Most popular with our readers this month: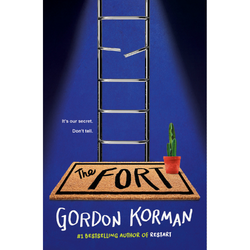 Featured title for kids: The Fort
What if you found a place that nobody else knew about? The morning after Hurricane Leo rips through their town, Evan, Jason, Mitchell, and C.J. find a total mess outside, with downed branches and uprooted trees everywhere. They know they should stay indoors—but they want to go exploring, even if it means having a new kid, Ricky, tag along.
Ricky's the first one to discover a strange trapdoor in the middle of the woods—the door to an old bomb shelter, unearthed by the hurricane. Inside, the boys find a completely intact underground lair, with electricity, food, and even a TV. The boys vow to keep the place a secret. It's theirs now. But some secrets are hard to keep ... especially when adults and older kids are closing in. And what started out as a fun place to escape soon becomes a serious refuge for one of the boys, who is trying to avoid his abusive stepfather. The Fort has become the safest place they have—will they be able to protect it?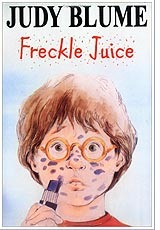 Top five for kids
Most popular with kids this month:
Confronting the Dragon: Book Three in the Gameknight999 Series by Mark Cheverton 
Shipwreck (Detective Murdoch mystery) by Maureen Jennings  
The outcasts: Brotherband chronicles by John Flannigan
Freckle Juice by Judy Bume
Little house in the big woods by Laura Ingalls Wilder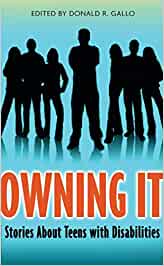 Top five for teens
Most popular with teens this month:
Webinars for you
We host a series of webinars to help users access CELA services, to stay up to date on new technologies and to learn more about accessible reading. To make these webinars easier to find, we've recently put a link to these webinars on our home page under the CELA for you section. 
On the Webinars for you page you will find upcoming webinars, including CELA's collection for young readers with print disabilities. On that same page you will find links to other CELA video resources available on our YouTube channel.
Accessing CELA Library Using Voiceover with the free Dolphin EasyReader App
Open Accessing CELA Library Using Voiceover with the free Dolphin EasyReader App configuration options
Want to start getting books from CELA Library and be able to read those books with voice support on your Apple phone or tablet? If the answer is yes, this session is just for you!
Susan Vida, Technical Support Specialist for CELA, will be demonstrating how she uses Voiceover with EasyReader. She'll demonstrate how to get the app, sign in, find and listen to books. Susan will also provide some tips on navigating the layout of the app.
As a person who uses the app with voiceover herself and fields incoming support calls for CELA Library by people using EasyReader, she has some great knowledge and advice to share with you!
Sep 20, 2022 01:00 PM in Eastern Time
Please register 
Stay connected!
Visit CELA's social media, including Twitter, Facebook and our blog, for more news about what's happening in the world of accessible literature.