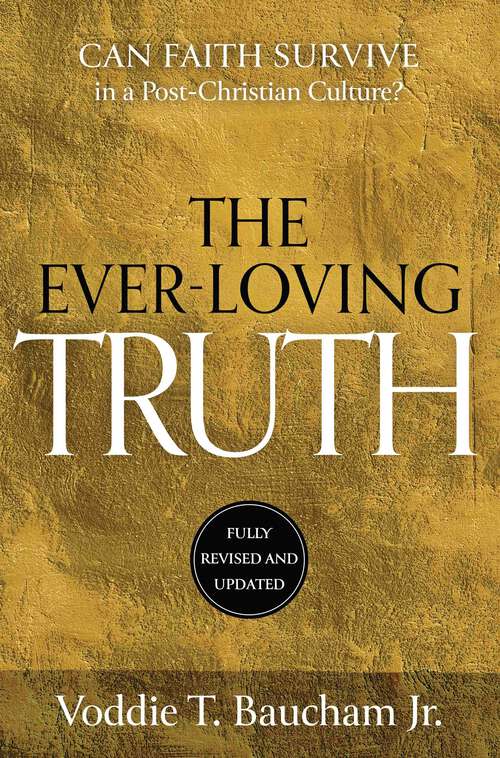 Ever-Loving Truth: Can Faith Thrive in a Post-Christian Culture?
Religion
Synthetic audio, Automated braille
Summary
Truth is under attack. The gospel is under attack. We must be aware and equipped if we are going to respond.Voddie Baucham has a message for Christians in today&'s culture—it&'s time to take a stand for the truth. In The… Ever-Loving Truth, this powerful preacher and teacher addresses the cost of being a twenty-first-century Christian and helps readers apply the unchanging truth of God&'s Word to contemporary life issues. The book draws parallels between committed Christians in our society and the New Testament writers, Peter and John, as followers of Christ who proclaimed and stood for truth in their non-Christian environment. You will find this compelling study leads you to evaluate what it means to be a Christian today and how to apply God&'s unchanging truth to a variety of circumstances.