Overview

Welcome to our new mobile-responsive website that makes it easier for you to get the titles you want, in the formats and on the device you prefer.
We still have the same collection, and it is always growing, but we have updated a few things.
Below you can read answers to some frequently asked questions about the new website.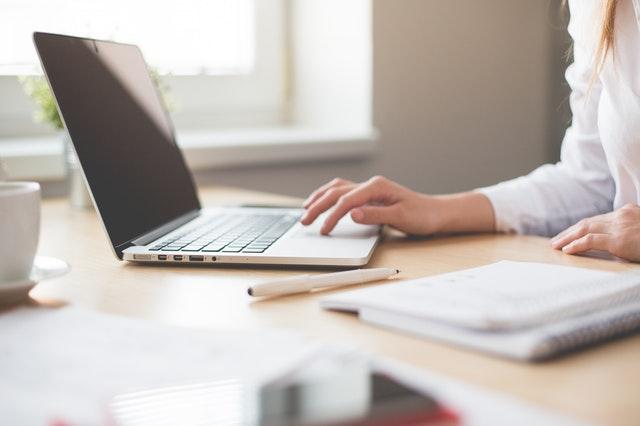 Using the new CELA website
What are some of the new features of celalibrary.ca?
A clean, simplified website that is easy to navigate
A mobile-responsive interface to make downloading books directly to accessible reading apps faster and easier
Consolidated search records to simplify finding the books you want in the formats you need
A single, streamlined registration process for both CELA and Bookshare
Enhanced privacy and improved protection for copyright laws
Access to materials from CELA's collection, plus Bookshare titles for eligible users in a single site

What if I cannot remember my password or login information?
On the Login page, select the Reset my password tab.
The Reset my password page appears.
Enter your username or email address and then select Submit.
Password reset instructions will be sent to your registered email address.
For further help, contact us.
Where can I find instructions and help on using the new site?
Visit Getting Started for information on using the CELA website for the first time. (If you already have a CELA account you do not need to Sign up.) For help with specific topics such as downloading books, visit Tutorials.
I selected "Get it" for a DAISY .zip or electronic braille book, but it is not available to download yet. Where is it?
When you request a book, a file is created for you specifically. This process can take a few minutes. Once the book is prepared and ready for you, you can find and download it in the Available ZIPs to download page of the My account section of the website.
How do I make changes to my personal information or CELA services?
Please contact us to update your personal or contact information, or to make changes to your services.
I find too many results when I search for books. How do I find what I'm looking for?
We recommend setting up your search preferences in the My account section of the website. You can select only the formats you read so that your search results include only books in these formats. You can also choose to see only titles in the CELA collection, or both CELA and Bookshare collections in your search results.
You can also use the filters on any search to narrow down your search by subject, author, publication date, and format.
Do I have to register for Bookshare to use celalibrary.ca now? Do I have to provide a proof of disability?
No, you do not have to register for Bookshare nor provide proof of disability to access and borrow CELA materials through celalibrary.ca.
If you wish to access the Bookshare collection, you must provide a proof of disability, as required by Bookshare's agreements with publishers. CELA manages the proof of disability process and ensures the privacy of your personal information. The proof of disability form and instructions are available in the Proof of Disability section of the CELA website. Bookshare collection access is an option available to patrons who want a wider range of materials. If you have questions about providing a proof of disability, please contact us.
Does CELA's new site have a reading list function?
Yes, you will be able to create reading lists and add materials to your lists on CELA's new website.
What happened to the requests I placed for titles which were in production but not yet available (On order)? They're no longer on my Holds list.
Unfortunately, due to a migration issue, you will have to re-request any titles that were in production or "on order" titles will when those titles are ready. We have provided affected patrons with a list of "on order" titles in their Holds list.
Questions about access to existing Bookshare accounts
I already have a Bookshare account. Do I have access to the Bookshare collection in the new CELA website?
Yes, if you registered for a Bookshare account through CELA, you will also have access to the Bookshare collection in the new website.
Can I keep my CELA and Bookshare accounts separate?
Until your Bookshare membership expires, you can log on to Bookshare's website and access their collection. After your Bookshare membership expires, you will only be able to access the Bookshare collection through the search function on celalibrary.ca.
Can I see my Bookshare reading lists through CELA?
No. We suggest you log in to your Bookshare account before it expires and copy any Bookshare reading lists to your personal files or to a CELA reading list so they are available after your Bookshare account expires.
In Bookshare I could choose the format and line length for electronic braille books. Are these options available for Bookshare titles on the CELA website?
For now, Bookshare titles in electronic braille will be provided in UEB with 40 cells per line, which is the same format and line length as most books from CELA. We hope to add the ability to select your own braille format and line length options to the site in the future.
Questions about CELA collections
Are you offering the same books, magazines and newspapers on the new site?
A few missing titles and formats, such as printbraille and magazines, will be added in the weeks following the launch of the website. The CELA collection continues to grow every month, and we hope readers will also benefit from access to even more titles through the Bookshare collection.
Will you continue to offer Canadian content in the new website?
CELA's commitment to providing Canadian content will remain unchanged. We will continue to keep our Canadian collections current with a variety of quality materials, including award winners and selections from reading programs like Canada Reads.