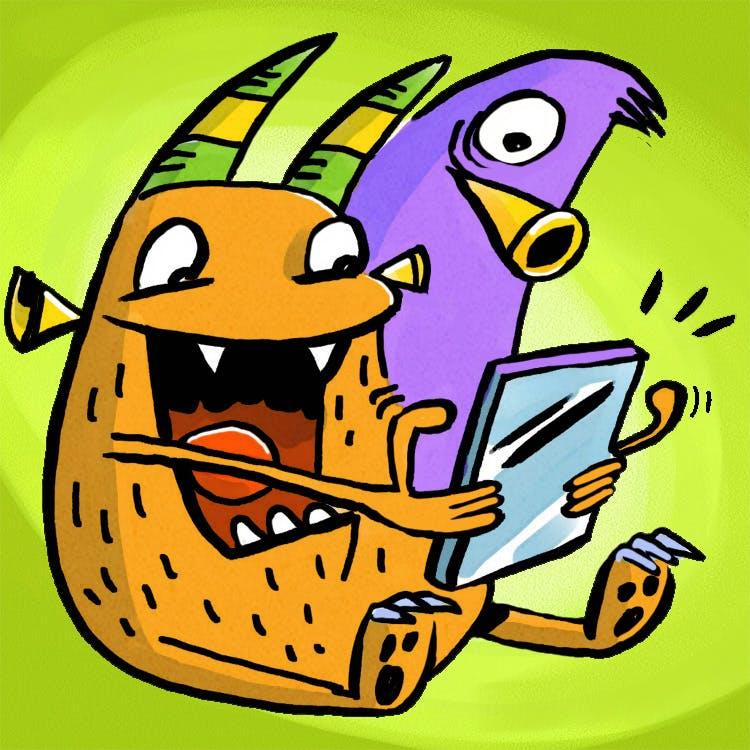 We know a lot of work and creativity goes into putting together successful, engaging, accessible summer reading clubs. And that effort absolutely deserves to be celebrated. In 2017 CELA established the annual TD Summer Reading Club Accessibility Award to recognize the outstanding efforts of one English and one French CELA member library who have participated in the TD Summer Reading Club. This year's award and cash prize will honour the creative efforts by library staff to engage and welcome families with children who have print disabilities. And we're hopeful the prize money will help support the winning library in providing even more innovative and creative accessible programing.
Applications are open for 2021 and the deadline is November 15! Any CELA member library that participated in the TD Summer Reading Club can apply for the award for a chance to win a $500 cash prize generously donated by Zinio, a Naviga company and Overdrive.  "Supporting accessible reading programs for children aligns with ZINIO's ongoing commitment to provide magazine enthusiasts around the world with the best-in-class digital reading experience", said Mirela Cialai, ZINIO's Global Senior Marketing Director.   Judy Cluggish, Marketing and Events Specialist at OverDrive encourages libraries to apply "OverDrive strives to provide a user-friendly experience to our readers of all abilities. If your library has an accessibility success story, enter to win this year's TD Summer Reading Club Accessibility Award and $500 prize!"
"The Accessibility Award was an amazing resource for our library. Just this past, week, a representative from Dyslexia Canada arrived at my office, inquiring about decodable books. The books that were part of our prize pack formed a valuable connection point. This resulted in developing a connection with the recently-opened branch of the Learning Disabilities Association of Saskatchewan. We have become motivated to purchase more decodable books and accessible readers for our community as a result!"
~ Tina Dolcetti, Moose Jaw Public Library, 2019 Accessibility Award winner
Here are some helpful tips to create a winning application:
 

Describe how your library used and promoted the accessible TD Summer Reading Club notebooks and poster. We'd like to know where you displayed the accessible notebooks and poster in a library window or in the background on virtual calls. TD Summer Reading Club plan for accessibility page has all the information about this year's program materials. 

Tell us about your fun accessible programs. You could describe how you adapted a craft program, or an experience where you described programs in a virtual setting. 

Highlight any fun and innovative ways your library engaged with the accessible TD Summer Reading Club books! The list of accessible TD Summer Reading Club recommended reads is available on the CELA website. 
Include any staff or volunteer training at your library to inform them of the adapted materials. Let us know if you used the  PowerPoint training presentation on making the event accessible! 

Tell us about any outreach efforts at your library to include individuals with print disabilities. We would love to hear about how your library partnered with any local print disability community groups.  

Touch on any social media strategies you used to boost your library engagement regarding accessibility. You could mention any strategies you found useful for engaging more users with print disabilities.  

Note any improvements regarding the engagement of children with print disabilities as a response to providing an accessible TD Summer Reading Club event. If you noticed that more users were asking library staff for aid in signing up for CELA or asking about accessible book formats, tell us about it in your application!

 
Do you have any photos, statistics or other promotional items to supplement your application?  Feel free to send an email to members@celalibrary.ca and include attachments or links.   
For more information about the award, you can visit the TD Summer Reading Club Accessibility Award webpage. We encourage all interested and eligible libraries to apply!   
Application form: TD Summer Reading Club Accessibility Award application form
Deadline: November 15, 2021
15309